Top 10 Most Popular Online Games 2019
PlayerUnknown's BattleGrounds
Fornite Battle Royale
League of Legends (LOL)
Counter-Strike: Global Offensive (CS: GO)
HearthStone
Minecraft
DOTA 2
Apex Legends
The Division 2
Splatoon 2
1. PlayerUnknown's Battlegrounds (PUBG)
Developed by: PUBG Corporation.
Portable: XBOX, iOS, PC, Android.
Online Players: More than 50 million online players
Launched year: 2018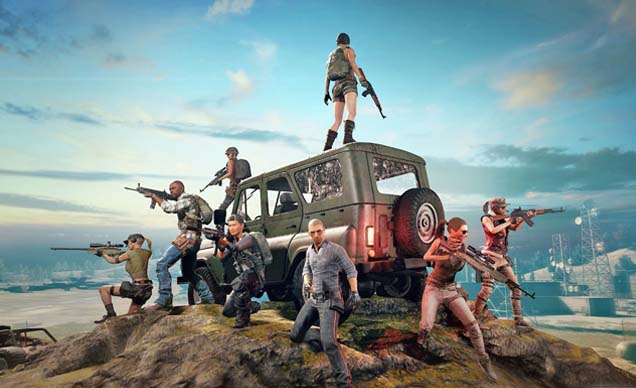 This is the Most Popular Online Games of 2019 until now. This game has taken the internet with fire and with day passing it has many players as they expected. PUBG is actually based upon armour and H1Z1. This game can indulge up to 99 players at a time. This game is much popular due to the graphics and real situation where a map and a mission is assigned with more enemies hiding in the bushes. The players win the game if they survive the situation and kill all the hidden enemies.
2. Fornite Battle Royale
Developed by: Epic Games
Portable: XBOX, iOS, PC, Android.
Online Players: 39 Million online players
Launched year: 2017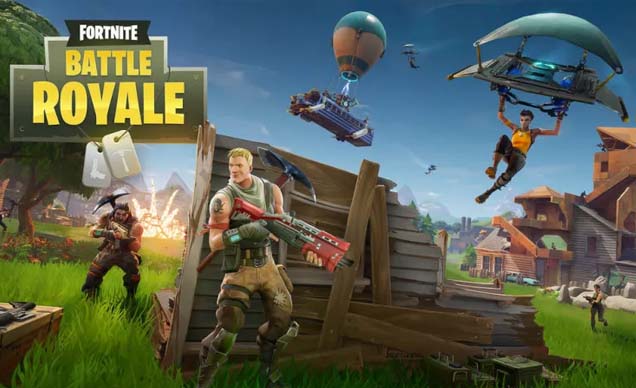 This game has been into the player's list since 2017 but has taken the rage in 2018. And with that, it's still leading in numbers and dramatic effects but the popularity is not that much into account as they have been just into boy's zone, while PUBG has taken on both the genders. This game has more features, equipment, and game-stages with much greater no of players but the popularity takes on to the account.
3. Apex Legends
Developed by: Respawn Entertainment
Portable: Microsoft Windows, PlayStation 4 and XBOX.
Online Players: 50 Million players online in one month
Launched year: 2019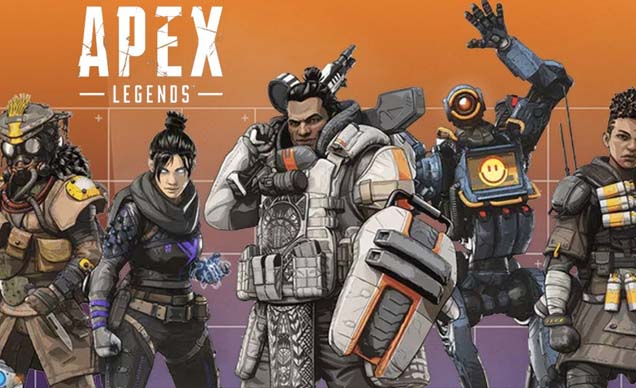 This game has been in the news since its release, person who are not players in PUBG and Fortnite but like the battlefield games then this is the one game for them. The game has six players teams with three players in a squad left on the island to savage other resources and weapons to fight against other squads at the time. The squad left with more team players are to be won. The map games and ping communication system of this game should be used from here on. This game now also earned its place among the best superhero-themed video games in 2019.
4. League of Legends (LOL)
Developed by: Riot games
Portable: XBOX, iOS, PC, Android.
Online Players: 27 Million online players
Launched year: 2009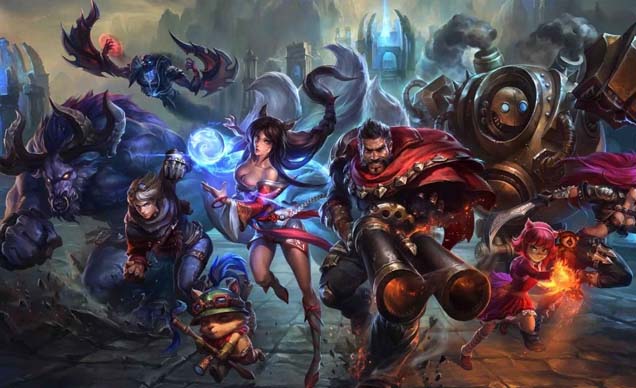 It has been a long time for the gamers to play for this game but it is an evergreen game. The players have all control to picks its champions that can compete with other champions later on this game. It has stunning mode and awesome graphics with much excitement on each level and every single game. It's a multiplayer action game with RPG.
5. Counter-Strike: Global Offensive
Developed by: Valve Corporation
Portable: XBOX 360, OS X, Microsoft Windows, Play station 3 and Linux
Online Players: 32 Million online players
Launched year: 2014
Game is of terrorists and counter-terrorist attacks. Where players have to diffuse and plant the bombs, accomplish missions, securing locations, kills the terrorist and guarding the hostages shown on the map. It's a multi-player shooters game. Killing enemies and accomplishing goals rewards with more cash and prizes. Overtime communities and strategies have been indulged in this game.
6. HearthStone
Developed by: Blizzard Entertainment
Portable: XBOX, iOS, PC, Android.
Online Players: 29 Million online players
Launched year: 2012
This game in contrast to the other games on the list. HearthStone was a small project of Blizzard Entertainment for experiment purpose but it got the hits and now been played on the recent occasion. This game is of collecting cards deck from different houses and different powers. Each of the cards is used to lower the opponent health and life to win the game.
7. Minecraft
Developed by: Mojang
Portable: Microsoft Windows, Mac OS and Linux.
Online Players: 91 Million online players
Launched year: 2011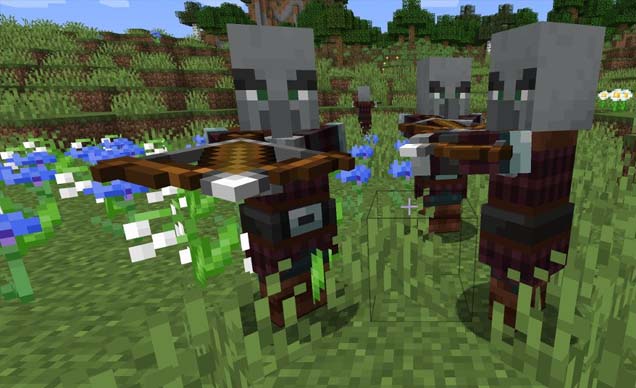 This game has been popular with every coming game. This game has several modes and with that user have to survive and built its campus and have total authority to take upon animals buildings, people and food. It's a 3D sandbox game with no much restrictions and allowing users to do whatever they want to. Its several modes have Survival mode, adventure mode, creative mode and spectator mode.
8. DOTA 2
Developed by: Valve Corporation
Portable: Microsoft Windows, Mac OS and Linux.
Online Players: 5 Million players online
Launched year: 2015
This game has been spending millions of dollars by the valve company for its multiplayer mode game. It is rewarded with the title of production quality, rewarding gameplay and faithfulness to its predecessors. DOTA 2 has some esports scene with world players playing across the globe in various tournaments and leagues.
9. The Division 2
Developed by: Massive Entertainment
Portable: Microsoft Windows, PlayStation 4, Xbox One.
Online Players: 63,817 Consoles sold.
Launched year: 2019
Played from a third-person perspective, the game takes place in Washington D.C. seven months after its predecessor, in which a civil war between survivors and villainous bands of marauders breaks out. In the game, players can cooperate with each other to complete objectives. The game will also feature raids, which can be completed by up to eight players. It received generally favourable reviews from critics, with most noting it as an improvement over the first instalment.
10. The Splatoon 2
Developed by: Nintendo
Portable: Wii U
Online Players: 5 Million players online
Launched year: 2015
top 10 movies on netflix
Now that Netflix has unveiled its new "Top 10" feature, we have an assessment of what people are actually watching on the streaming service. Each day, the "Top 10" feature shows the most popular films and TV shows as viewed by subscribers.
But if you're looking for not only a quick rundown of the Top 10 most popular movies on Netflix, but also a little more information on what they're about and who's in them, we've got you covered. Below, we've assembled the current list of the most popular movies on Netflix in the U.S., along with more information about each film.
10. Spider-Man: Into the Spider-Verse
Directors: Bob Persichetti, Peter Ramsey, and Rodney Rothman
Writers: Phil Lord and Rodney Rothman
Cast: Shameik Moore, Jake Johnson, Brian Tyree Henry, Mahershala Ali, Hailee Steinfeld, Liev Schreiber, Kathryn Hahn, Luna Lauren Velez, Nicolas Cage, John Mulaney, Kimiko Glenn, and Lily Tomlin
Year Released: 2018
Genre: Superhero Action-Adventure
What's It About?: The Oscar-winning, groundbreaking animated film Spider-Man: Into the Spider-Verse is one of the best comic book adaptations ever made. It follows Miles Morales (Shameik Moore), a young NYC teen who gets bit by a spider and turns into Spider-Man. However, a catastrophic event opens up the  multiverse and makes it so that various different Spider-Men—Peter Parker (Jake Johnson), Spider-Man Noir, and Spider-Ham just to name a few—all inhabit the same space.
9. Wasp Network
Director/Writer: Olivier Assayas
Cast: Penelope Cruz, Edgar Ramirez, Gael Garcia Bernal, Ana de Armas, and Wagner Moura
Year Released: 2020
Genre: Drama
What's It About?: In Wasp Network, the story of Cuban spies working in American territory during the 1990s is told.
8. Despicable Me
Directors: Pierre Coffin and Chris Renaud
Writers: Cinco Paul and Ken Daurio
Cast: Steve Carell, Jason Segel, Russell Brand, Kristen Wiig, and Miranda Cosgrove
Year Released: 2010
Genre: Family
What's It About?: A supervillain's quest to be the best supervillain in the world is thwarted when he becomes a parent to three young children.
7. Baby Mama
Director/Writer: Michael McCullers
Cast: Tina Fey, Amy Poehler, Greg Kinnear, Dax Shepard, Romany Malco, Holland Taylor, Maura Tierney, and Sigourney Weaver
Year Released: 2008
Genre: Comedy
What's It About?: The comedy Baby Mama revolves around a single woman in her late thirties who decides she wants to have a baby. She intends to adopt from an immature, obnoxious woman (played by Amy Poehler), who unbeknownst to her is faking her pregnancy.
6. Lost Bullet
Director: Guillaume Pierret
Writers: Guillaume Pierret, Alban Lenoir, and Kamel Guemra
Cast: Alban Lenoir, Nicolas Duvauchelle, and Ramzy Bedia
Year Released: 2020
Genre: Action-Thriller
What's It About?: The French-language thriller Lost Bullet follows a genius mechanic with a criminal past who's facing a murder charge and must track down a missing car that contains proof of his innocence.
5. Athlete A
Directors: Bonni Cohen and Jon Shenk
Year Released: 2020
Genre: Sports Documentary
What's It About?: The documentary Athlete A follows a team of investigative journalists as the break the story of sexual abuse by trainer Larry Nassar.
4. Love
Director/Writer: Gaspar Noé
Cast: Aomi Muyock, Karl Glusman, and Klara Kristin
Year Released: 2015
Genre: Erotic Drama
What's It About?: Controversial for its unsimulated sex scenes, Gaspar Noé's Love tells the story of a man in an unsatisfying marriage whor ecalls the details of an intense past relationship with an ex-girlfriend.
3. Feel the Beat
Director: Elissa Down
Writers: Michael Ambruster and Shawn Ku
Cast: Sofia Carson, Enrico Colantoni
Year Released: 2020
Genre: Dance Comedy-Drama
What's It About?: A self-centered dancer returns to her home town after blowing a Broadway audition, where she agrees to coach a squad of young misfits for a big competition.
2. The Nut Job
Director: Peter Lepeniotis
Writers: Peter Lepeniotis and Lorne Cameron
Cast: Will Arnett, Brendan Fraser, Gabriel Iglesias, Liam Neeson, and Katherine Heigl
Year Released: 2014
Genre: Animated Comedy
What's It About?: A twist on a heist movie, the film follows a squirrel who hatches a plan to rob a nut shop and stock up for the winter.
1. 365 DNI
Directors: Barbara Bialowas and Tomasz Mandes
Writers: Tomasz Kimala, Barbara Bialowas, Tomasz Mandes, and Blanka Lipinska
Cast: Anna-Maria Sieklucka, Michele Morrone, and Magdalena Lamparska
Year Released: 2020
Genre: Erotic Romantic Drama
What's It About?: In this Polish film, a young woman in a spiritless relationship falls for a dominant man who imprisons her and gives her 365 days to fall in love with him.
Top 10 porn websites in 2020
Top 10 porn websites in 2020
xVideos

PornHub

xHamster

XNXX

YouPorn

HClips

Porn

TnaFlix

Tube8

Spankbang

DrTuber

VPorn

Spankwire

KeezMovies

Nuvid

IXXX

SunPorno

PornHD

Porn300

SexVid

Thumbzilla

ZbPorn

XXXBunker

3Movs

Xbabe

PornDroids

AlohaTube

TubeV

4Tube

Shameless

PornTube

Bobs-Tube

RedPorn

PornRox

PornMaki

Pornid

Fapster

Slutload

ProPorn

Pornhost

XXXVideos247

HandjobHub

DansMovies

Porn7

TubeGals

CamHub

Rude

24Porn

PornHeed

Orgasm

PornRabbit
Top 10 you tube channels in world (youtube)
PewDiePie. Subscribers: 99.55 million.
Dude Perfect. Subscribers: 44.8 million. …
HolaSoyGerman. Subscribers: 39.68 million. …
whinderssonnunes. Subscribers: 36.57 million. …
JuegaGerman. Subscribers: 36.23 million. …
elrubiusOMG. Subscribers: 35.61 million. …
Felipe Neto: 34.56 million. …
Fernanfloo: 33.73million. …
kids diana show: 33.43 million…
like nasty vblog: 32.88 million…